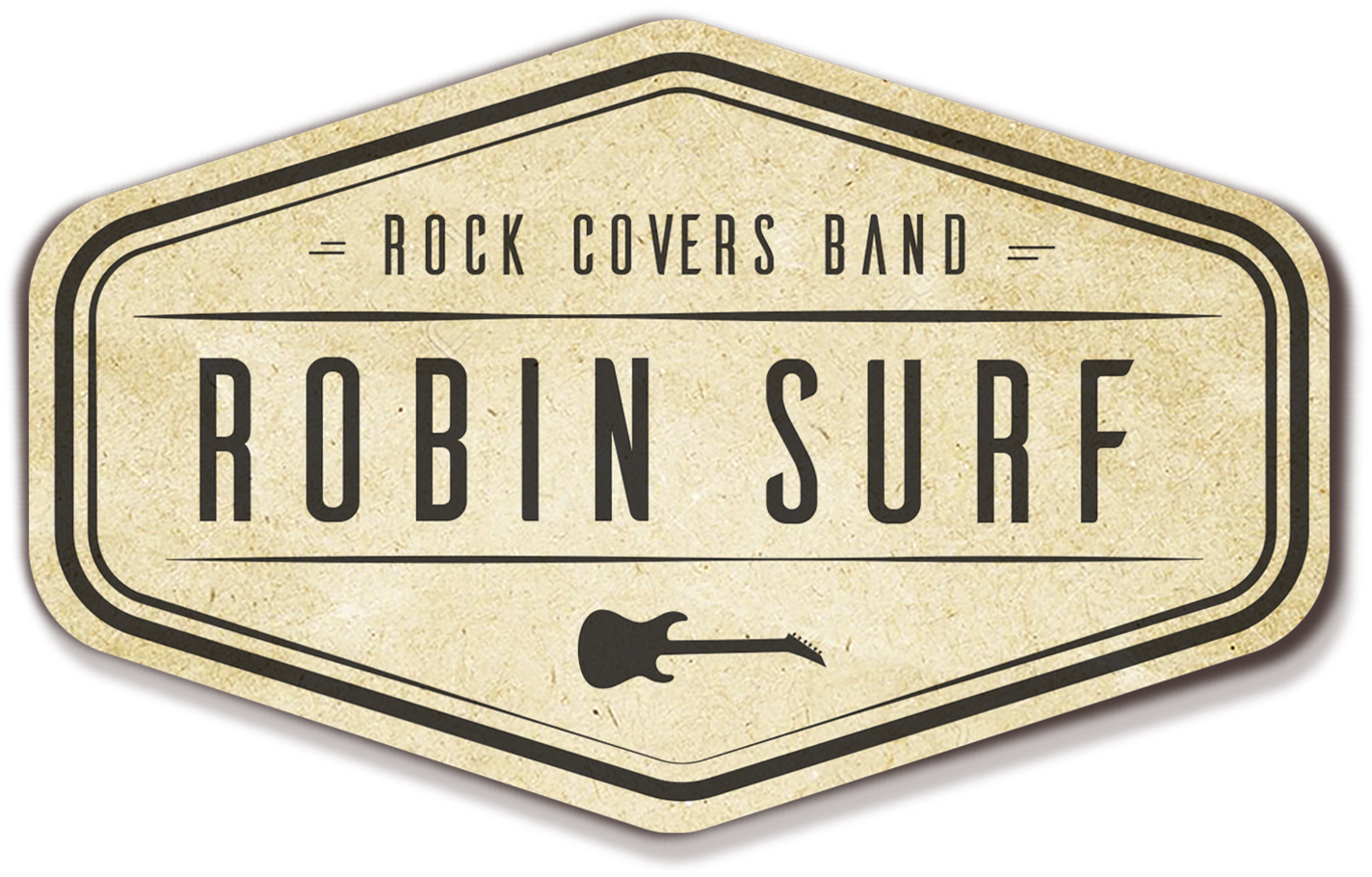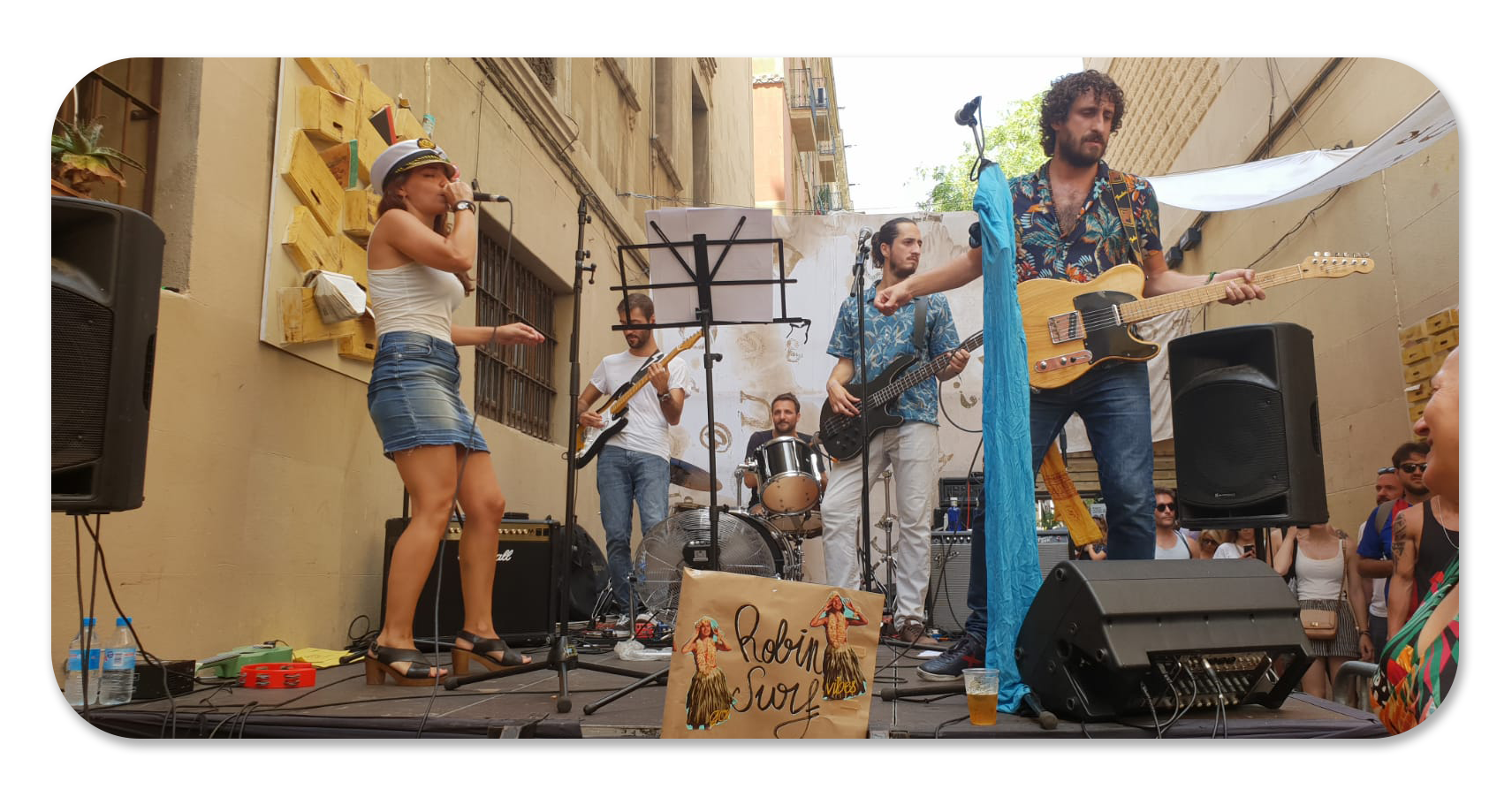 El pasado mes de diciembre Robin Surf fue la banda mejor valorada por el público por 3r año consecutivo según la revista Rolling Stone y la MTV* . Con el buenrollismo de siempre y con temas 100% bailables que inducen a la jarana y el desenfreno, introducen largas noches de fiesta en recintos tan variados como Estadios, salas de conciertos y también pequeños bares (a veces).
Después de la gira americana de este verano**, centran su actividad en actuaciones para fiestas, eventos y bodas.
One Way Or Another (Blondie)
Back In The USSR (The Beatles)
Brown Eyed Girl (Van Morrison)
No Puedo Vivir Sin Ti (Los Ronaldos)
Jailhouse Rock (Elvis Presley)
Hound Dog (Elvis Presley)
Blue Suede Shoes (Elvis Presley)
Lonely Boy (The Black Keys)
Crazy Little Thing Called Love (Queen)
Mucho Mejor (Los Rodríguez)
Summercat (Billy The Vision)
I Gotta Feeling (The Black Eyed Peas)
No Woman, No cry (Bob Marley)
What You Know (Two Door Cinema Club)
Seven Nation Army (The White Stripes)
Shout (The Isley Brothers)
Bella Ciao (canc. pop. Italia)
Boys Don't Cry (The Cure)
Don't Look Back In Anger (Oasis)
Hit Me Baby One More Time (Britney Spears)
Everybody (Backstreet's Back) (Backstreet Boys)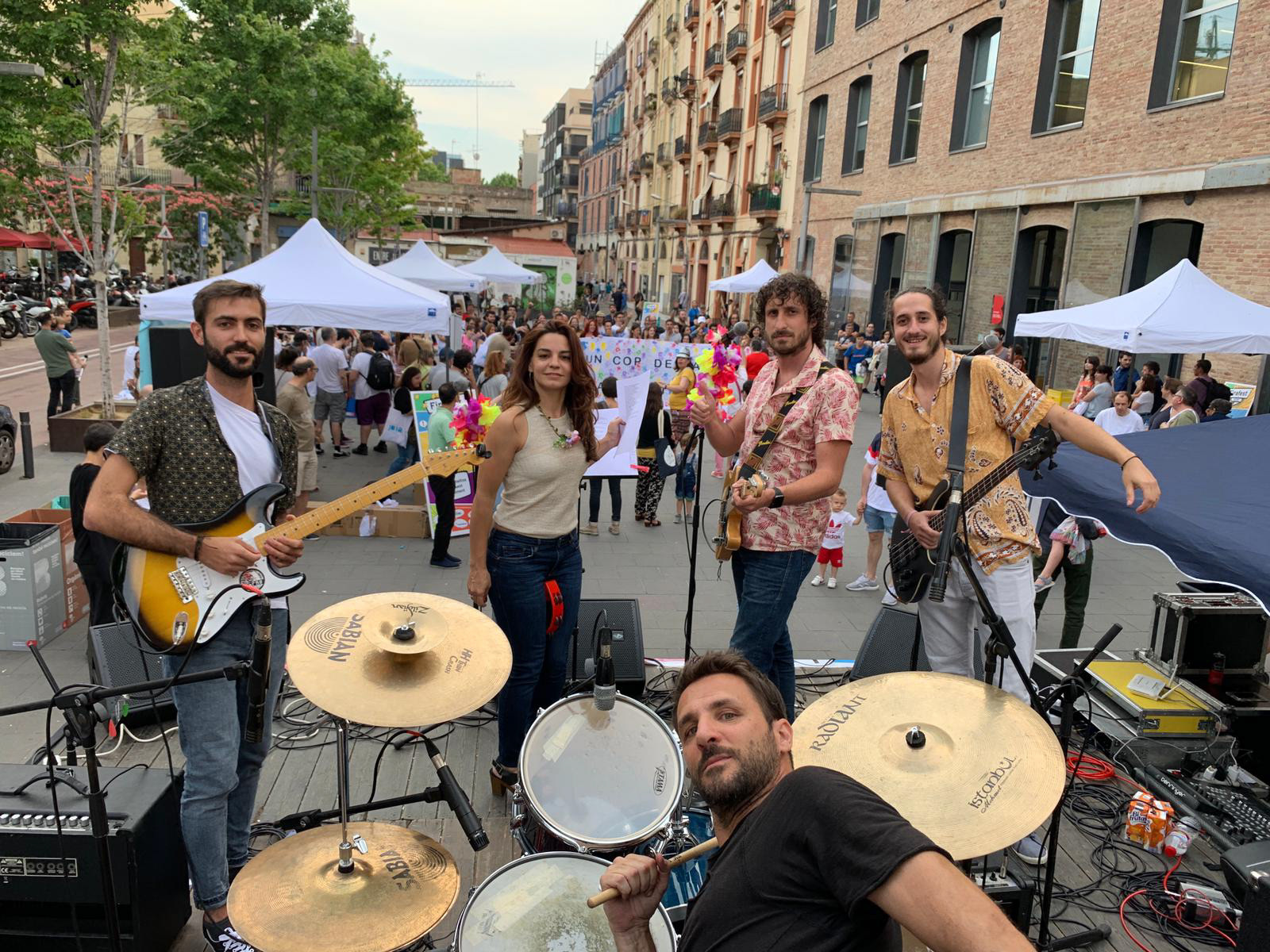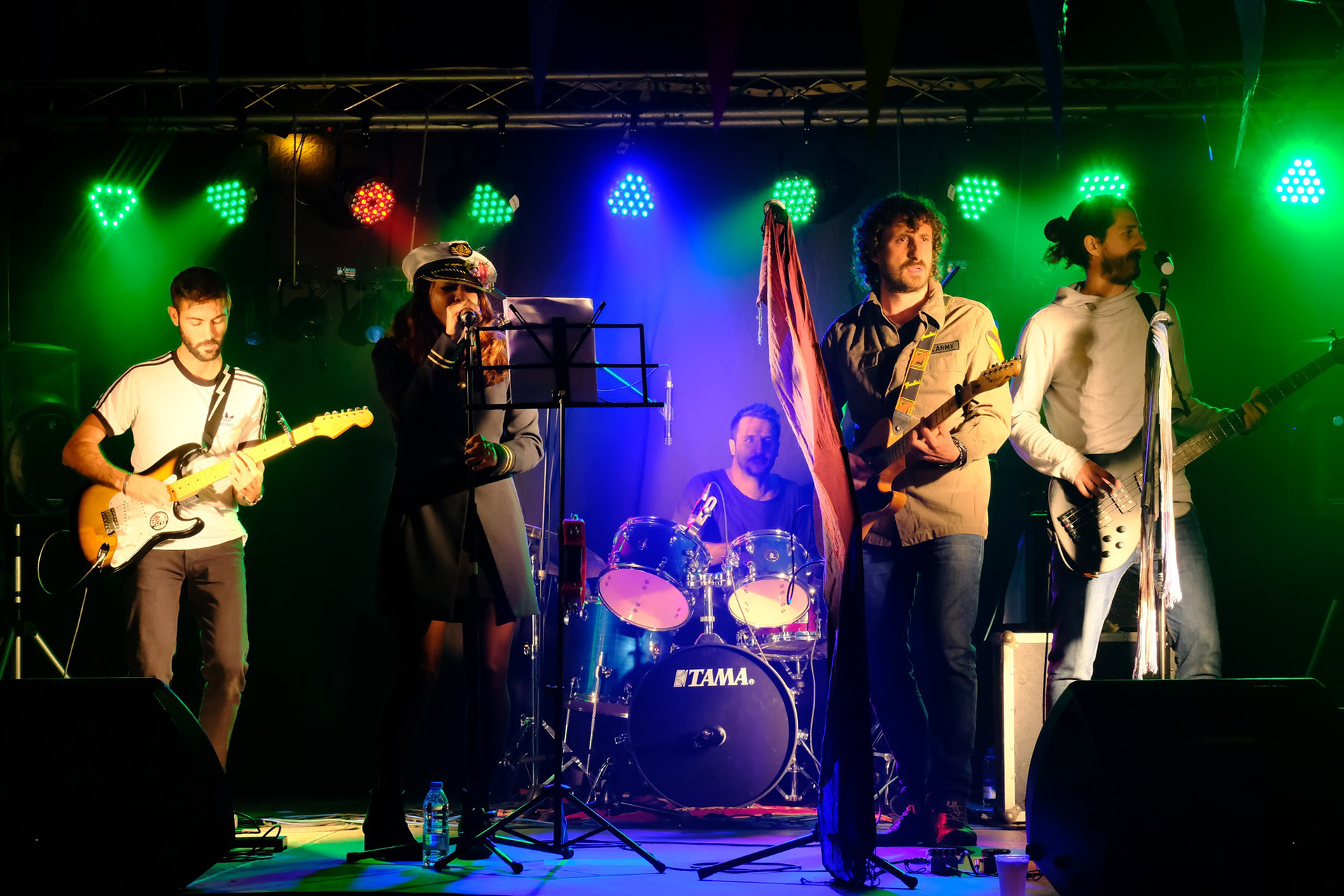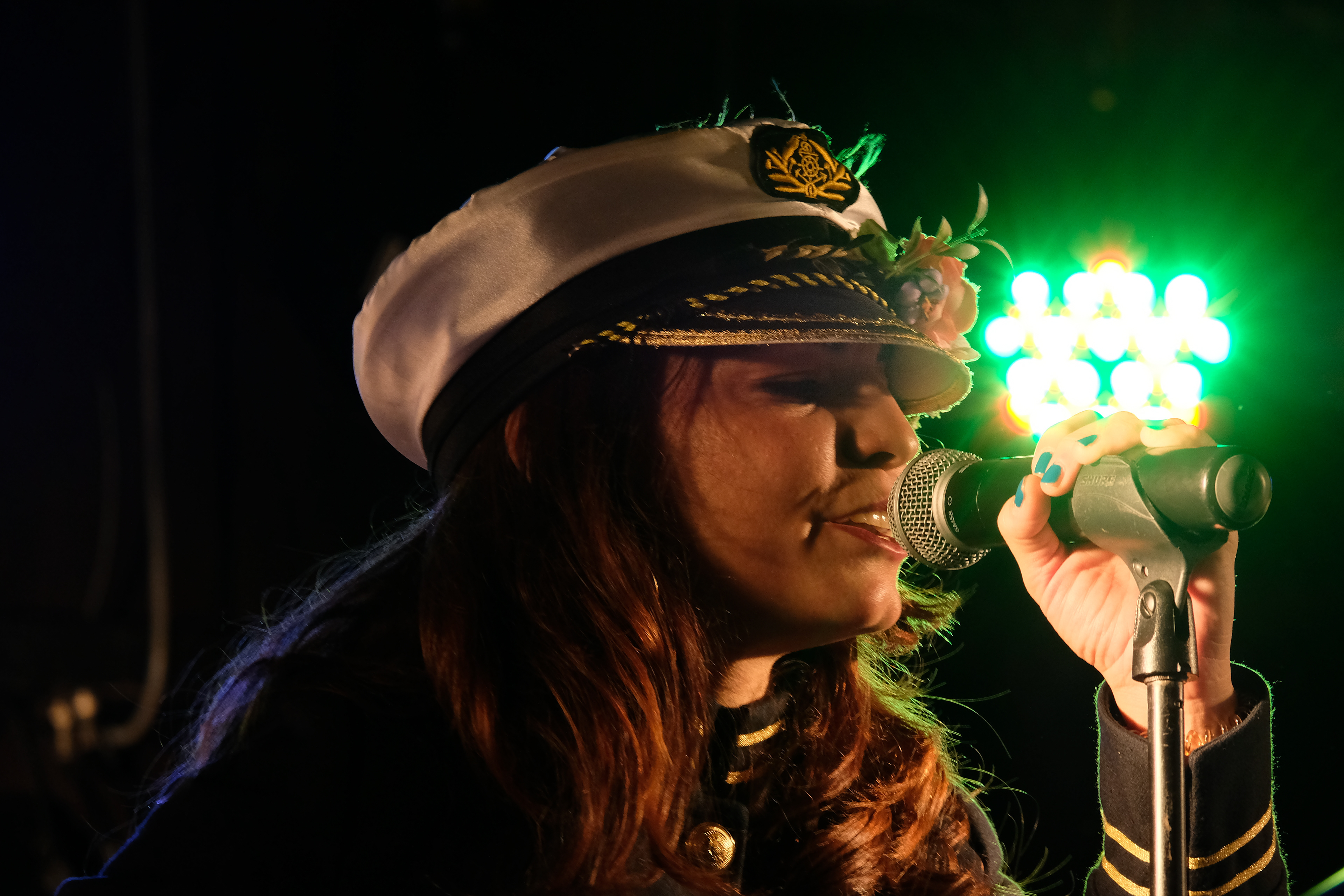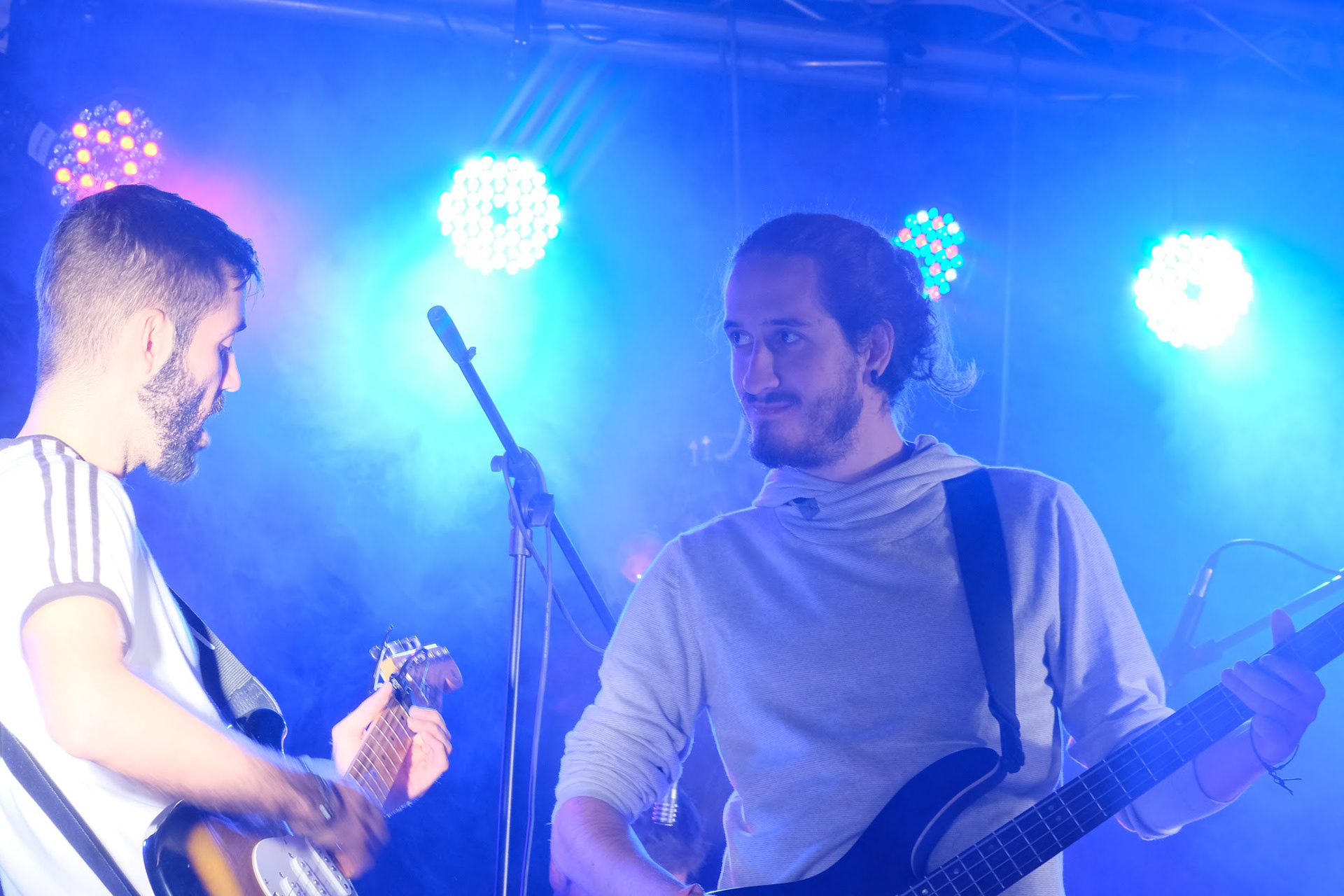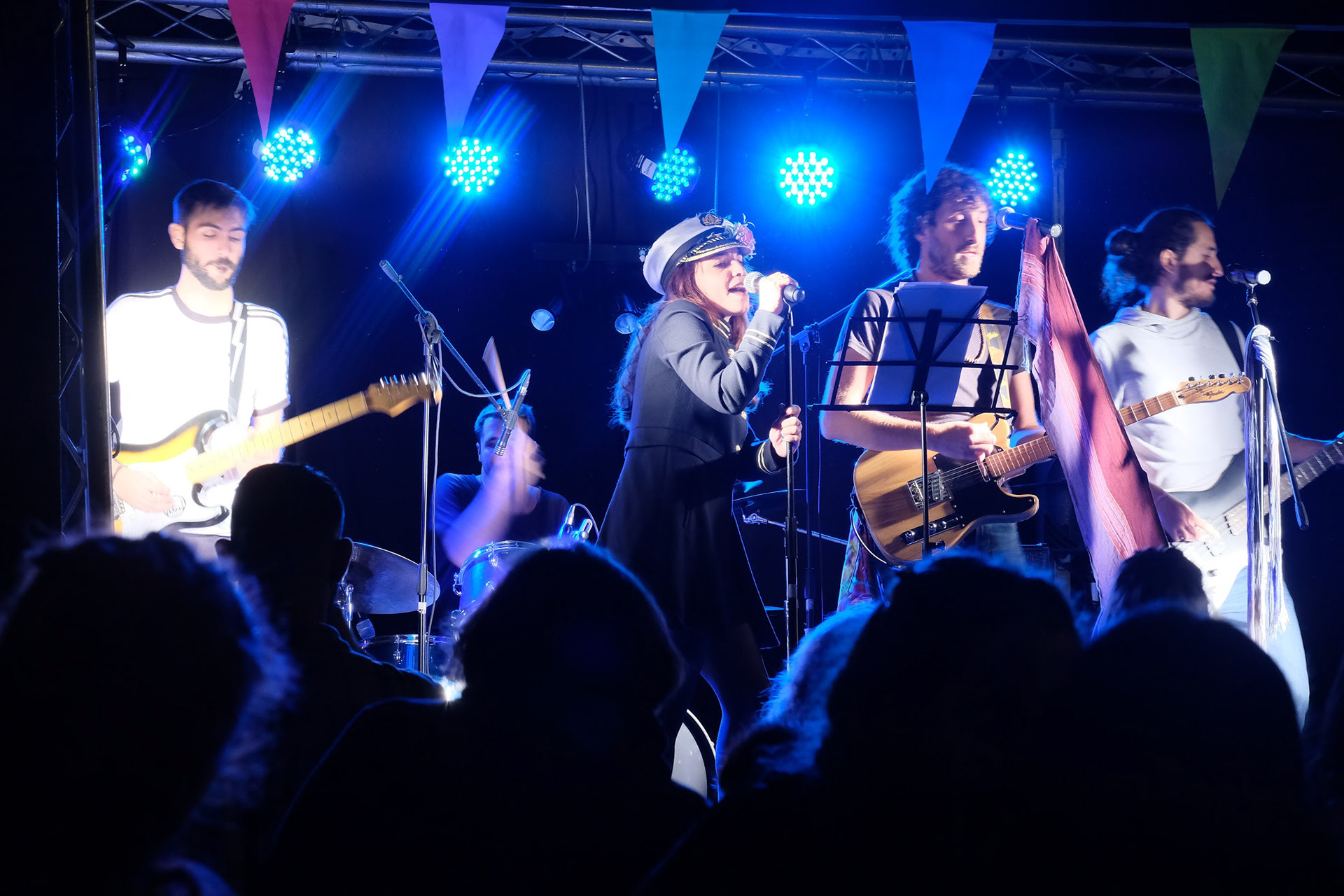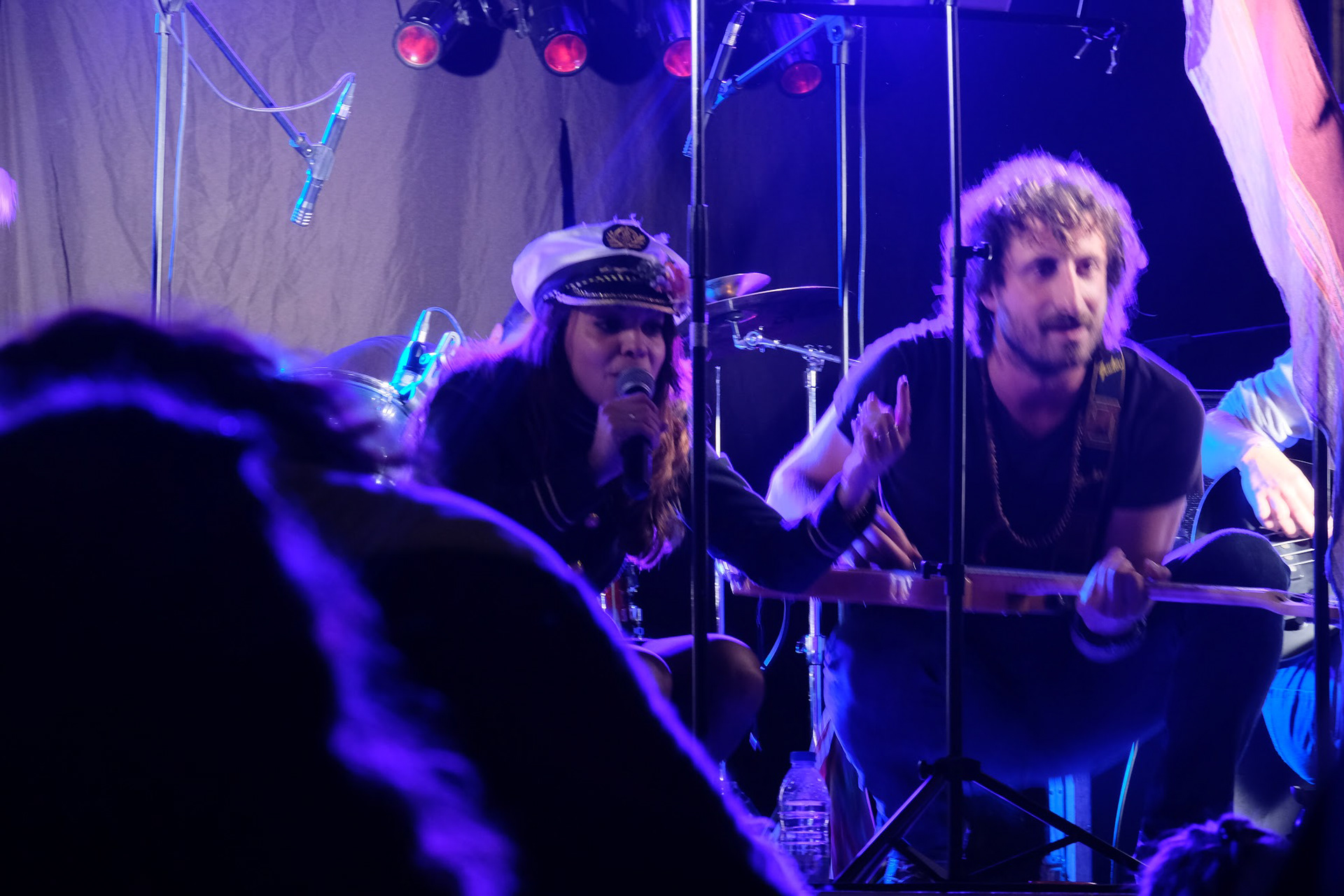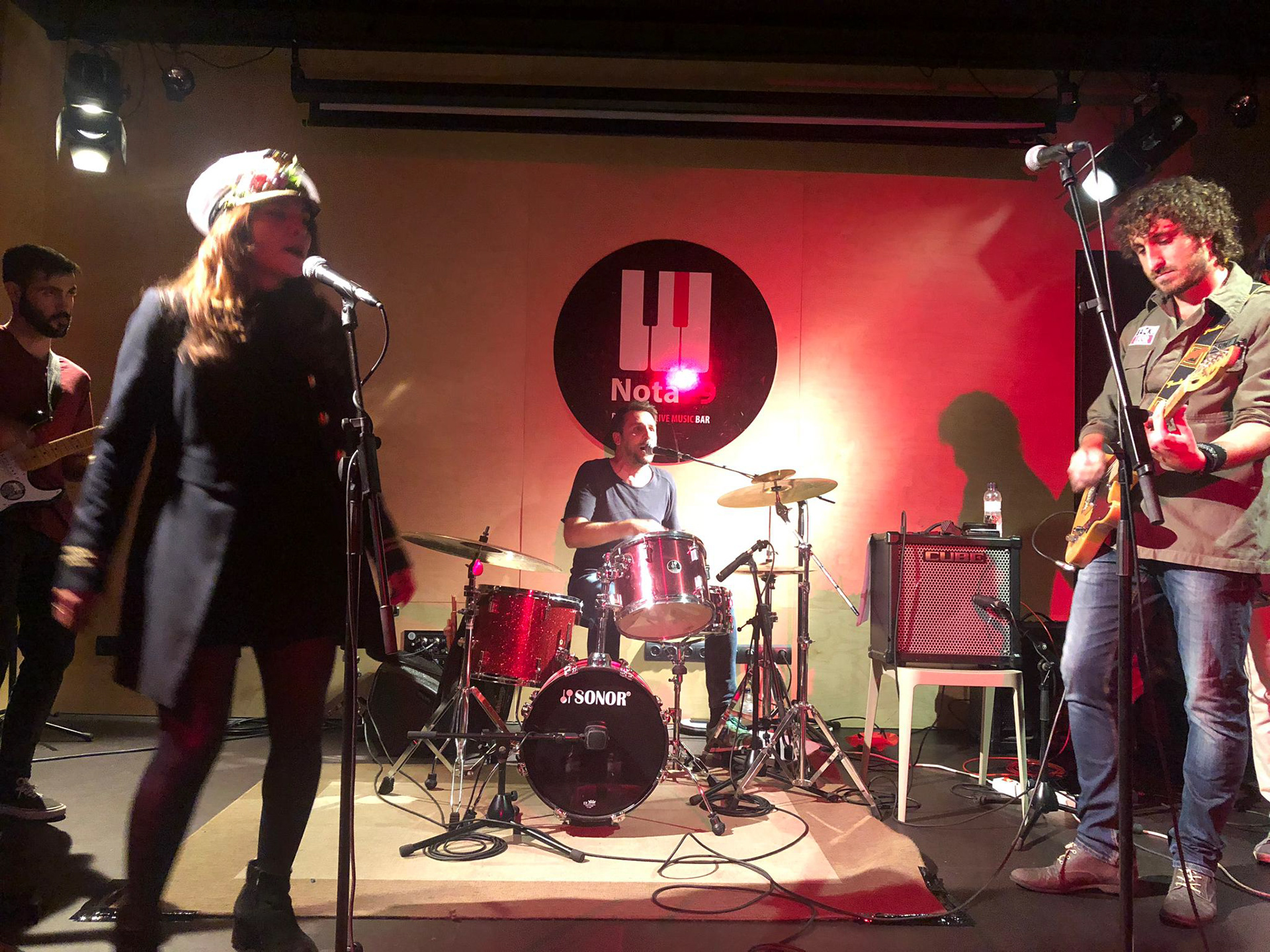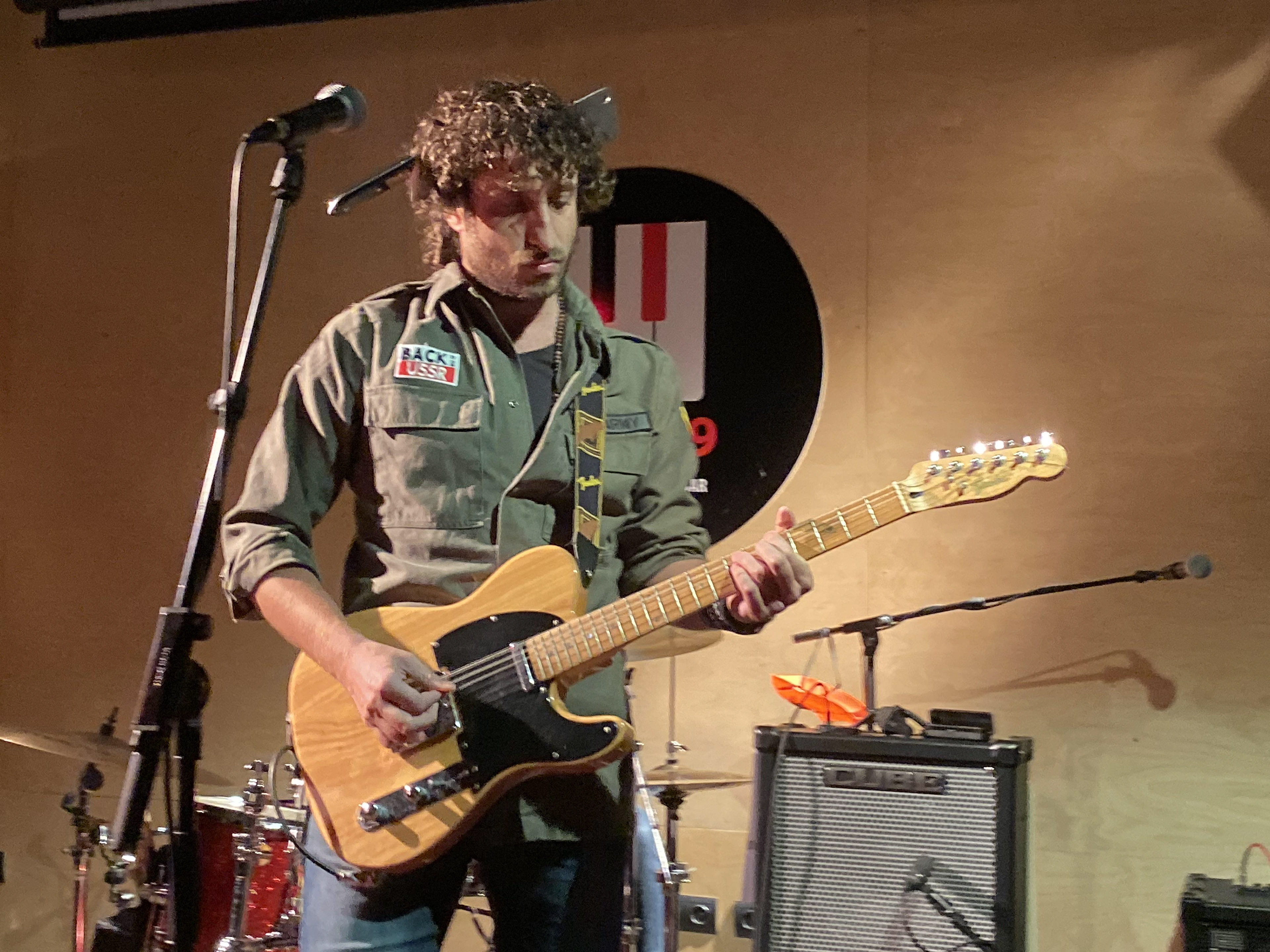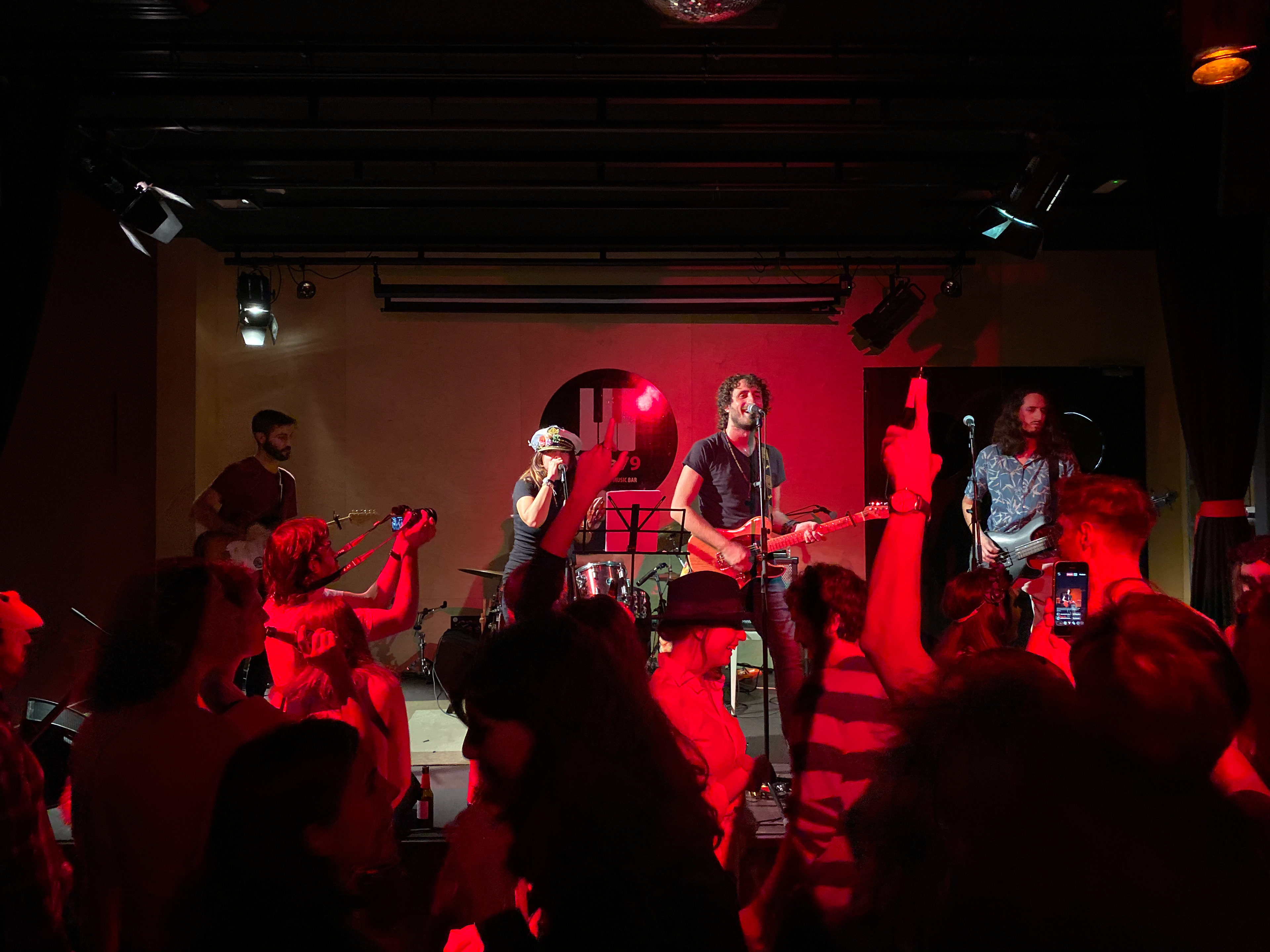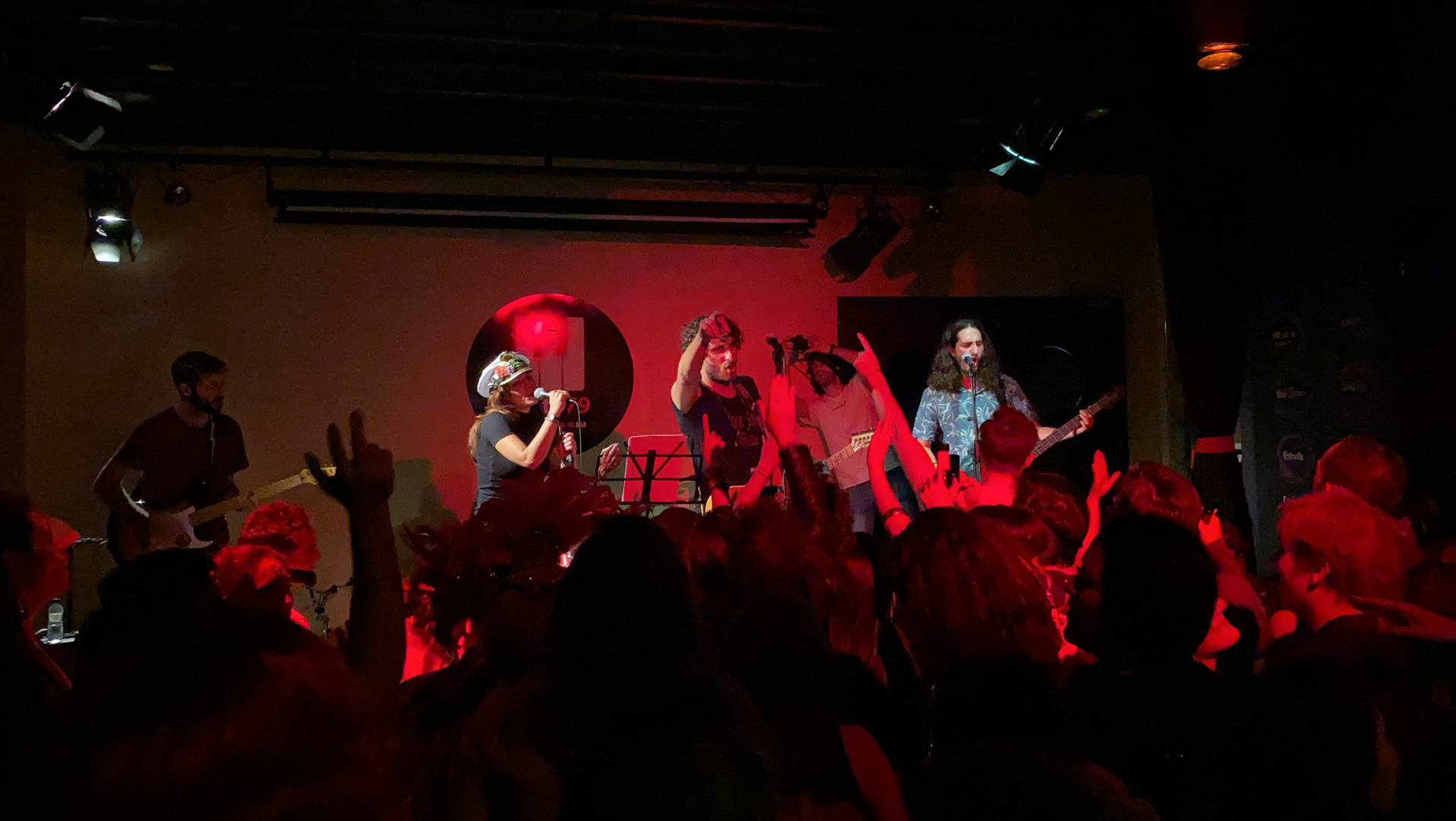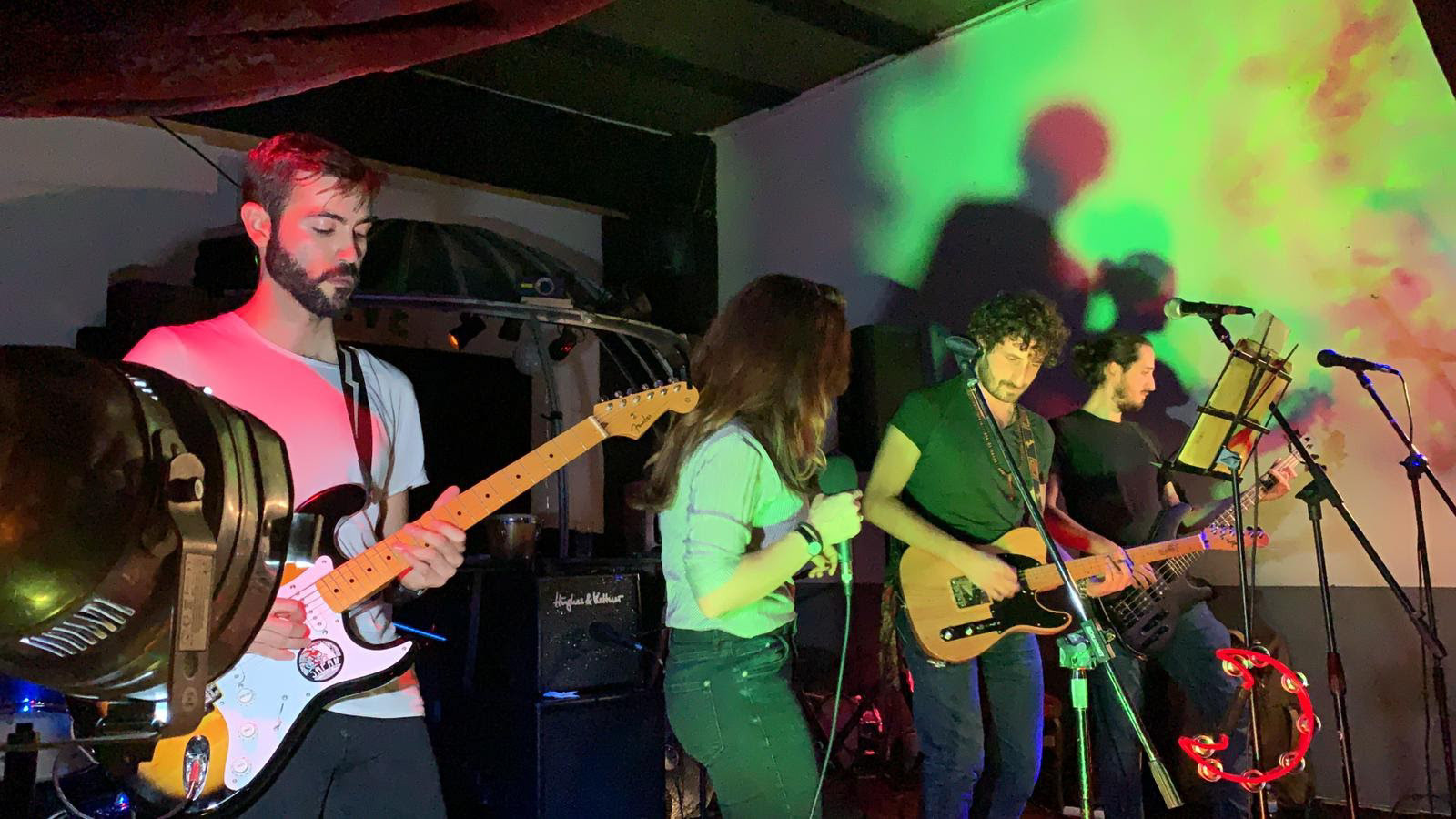 *Algunas de las informaciones pueden no estar 100% contrastadas o ser objeto de Fake News.
** Esto tampoco está confirmado